Pictures and news from the farm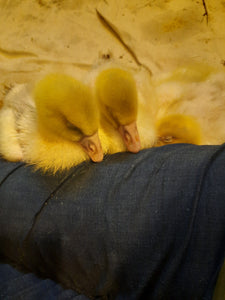 Stan did a great job and hatched 11 goslings! She worked hard this year. The last 3 babies to go were wonderful. I was very close to keeping them. They were so cuddly. Stan and I are taking next year off when it comes to goslings, but I do hope that I get more like these three in the future. They stole my heart.
---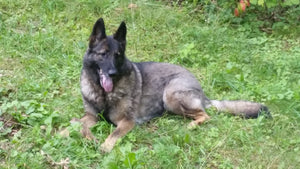 Holly van Gogh came home to us in January 2011. That winter we had snowstorms almost weekly. Poor little girl didn't know grass even existed! To this day she loves the snow, leaping into drifts and rolling around on her back.
---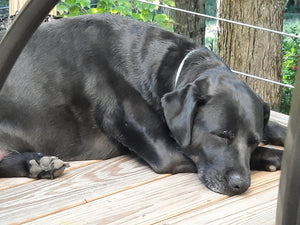 We adopted Lars in April 2014 after we moved up to Montgomery. We believe he was about 2 at the time. He is a sweet boxer mix, who is cuddly and quite accident prone. We've had a number of emergency and non-emergency vet visits with this guy - but we wouldn't trade him!
---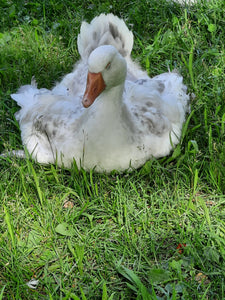 We brought George home as a newly hatched gosling in 2017. In October 2020 we added Stan, another Sebastopol that had been abandoned at a nearby park. In the spring we discovered that Stan was actually a goose and she hatched 6 healthy goslings. We kept the smallest of them and called her Pipsqueak. We are not sure if Pip is a female. We will find out for sure in the spring!